Commercial Painter Melbourne

Our team of skilled painters complete your project on time and on budget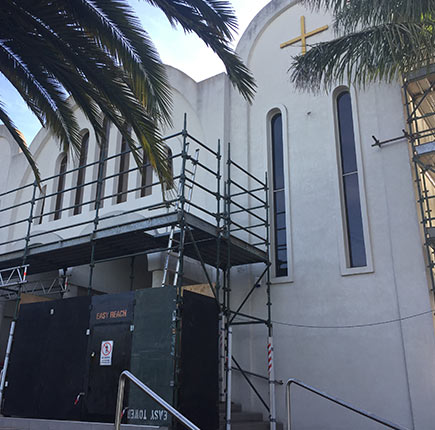 At NARLS painters and decorators we can renovate an existing commercial building or be part of the project team for a new build, whether it is an office fit out, retail space, medical centre or other. We work closely with other trades to ensure your project is completed on time.
We complete interior and exterior painting and decorating of your commercial build or renovation, providing you with your desired finish.
Our onsite processes are what sets us apart. We use an environmentally safe system to clean our equipment so that wash out doesn't end up in the drain. We use a waste management system, ENVIRO WASH. This system safely stores the residue from washing out equipment and is disposed of offsite. As part of our processes we also use portable sanding equipment when using sanding machines internally (HEPA filtration system), eliminating harmful dust.
We work with our client and project manager to understand the finish that the client is wanting.
Our commercial painting experience is wide. Examples are:
BP Service stations
McDonalds restaurants
Primary schools
Basketball stadiums
Libraries
Churches
Contact Us Today